Riverside Sheriff Chad Bianco is facing a federal lawsuit and a state investigation after 18 people died in Riverside County jails within a year.
The family of Richard Matus, who died at 29 from an overdose in Murrieta's Cois M. Byrd Detention Center Aug. 11, 2022, filed a federal suit March 22, and their attorney, Denisse Gastélum, said in a press conference at the courthouse March 24 that the case is the first of several she will be bringing against the county.
The case follows Attorney General Rob Bonta's opening of an investigation into the sheriff's jailing practices and a class-action suit against the county due to the deaths.
Allegations
Gastélum said the Sheriff's Department fails to monitor county jails up to state regulations, resulting in unmitigated drug dealing, homicide and self-harm.
She specifically said the Sheriff's Department fails to conduct hourly safety checks as required by law, and, based on interviews with inmates, only walks through jails twice every day.
The complaint also says jail staff are directed to falsify safety check logs, and that the sheriff's deputies should have found Matus in a medical emergency far sooner than they did.
"These regulations have been botched every single day by the sheriff…and his medical staff," Gastélum said.
Sheriff's side
The Sheriff's Department said via unnamed email that they do not comment on pending litigation.
Bianco had publicly commented on Matus' death on Facebook, in response to a Sept. 16 news article, according to the complaint.
"Did (Matus' family) demand their family members not commit suicide or consume drugs while they were in custody? Did they ever demand that their family members not commit crimes in the first place? Did their parents ever demand they take responsibility for their own actions? Do they ever think they played a huge part in the situation they find themselves in, other than the personal actions of their deceased loved one? I'm going to guess the answer is not. It's much easier to blame everyone else. Rather than assume responsibility and mourn the loss of life, a life their loved ones chose for themselves, they will get angry at someone else, and hire a lawyer who will victimize them in hopes of a cash payout. I feel sorry for the deceased, and I truly feel sorry for the family," the comment under the sheriff's name reads.
Bianco reportedly deleted the comment after posting it, but a photo of the comment from a profile with Chad Bianco's name is included in the complaint.
In a video response to the announcement of Bonta's investigation, Bianco says the investigation was a political stunt to boost Bonta into the position of California governor.
"This investigation is based on nothing but false and misleading statements and straight out lies from activists, including their attorneys. This will prove to be a complete waste of time and resources," Bianco says.
The deceased
Matus was nicknamed "Bump," after his childhood stuffed elephant, the complaint says. He leaves behind a 14-year-old daughter, a 10-year-old son. His mother, Lisa Matus spoke at the press conference.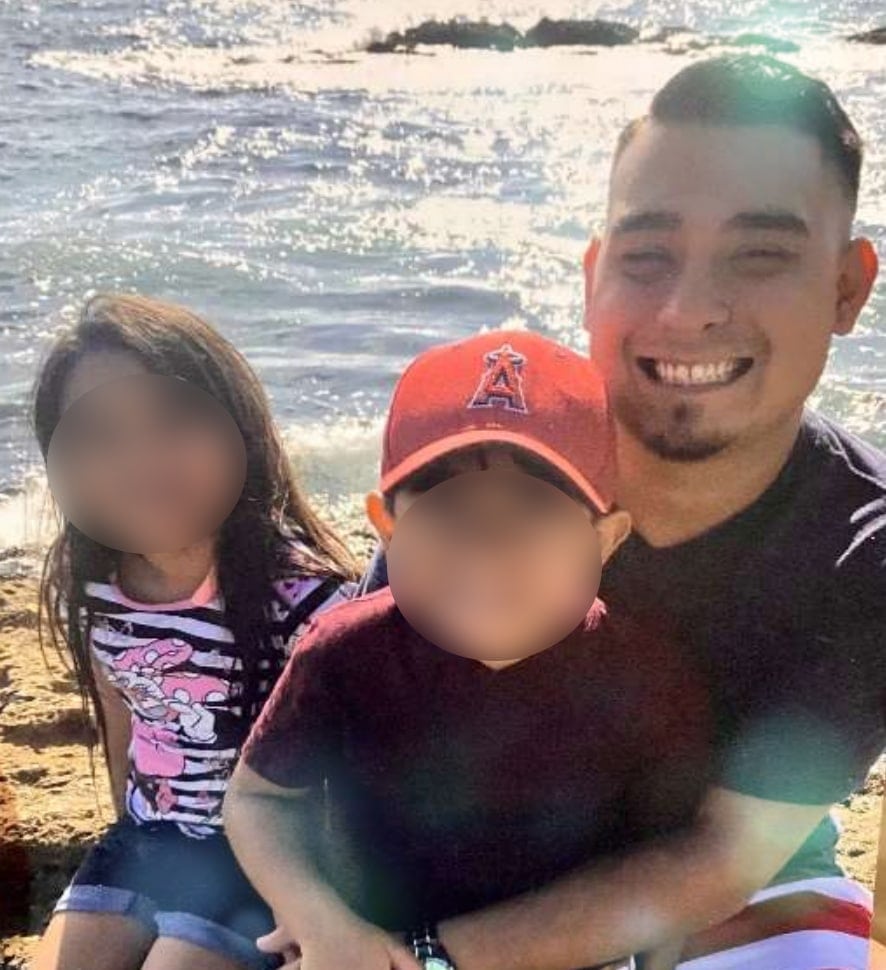 Lisa said the Sheriff's Department did not tell her that Richard had died.
Court records show Matus was held on suspicion of robbery and two counts of attempted murder. He died before trial. His brother is still in jail on suspicion of the same crimes.
The family
Lisa said that jail should not result in death, especially when many accused cannot afford to bail out.
"It hit all of us, and it hit our heart, and I don't know how someone can be so callous as to ignore human lives," Lisa said.
She said she cried when she heard Bianco say that an investigation into Richard's death would be a waste of resources and time.
Other deaths
Eighteen people died while incarcerated at Riverside County jails in 2022, the highest number for the county in 15 years, the complaint says. The deaths include seven overdoses, two homicides, three suicides and four natural deaths, the complaint says.
The county jails saw 140 overdoses from November 2021 to November 2022, the complaint says.
"This is a county that does not care about Black and Brown lives," said Christian Contreras, co-counsel for the Matus family. "This is a county that does not care about the rights of those accused."
Gastélum said that one of the people who died, whose family she is also representing, was a transgender woman whom the Sheriff's Department placed in a cell with someone accused of sexual assault. The bunkmate reportedly strangled the woman to death. The sheriff's deputies did not realize the death had occurred until an hour and 15 minutes later, Gastélum said.
Another was a man who the complaint says ate a pencil while he was on suicide watch. Gastélum said it was inconceivable that a person who was knowingly contemplating suicide had access to a pencil.
The complaint brings 11 causes of action, including failure to protect from harm, failure to provide medical care, deprivation of the right to familial relationship, policies causing constitutional violations, supervisor liability, negligence resulting in wrongful death, negligence resulting in medical malpractice, violation of government code, violation of the Tom Bane Civil Rights Act and intentional infliction of emotional distress.
There is already a class-action suit against the county alleging improper treatment of inmates. Quinton Gray v. County of Riverside was filed in 2013, and is still being litigated. It claims Riverside County failed to provide minimal medical and mental health care to people incarcerated in its jails.
Case information
Case No. 5:23-cv-00506
Denisse Gastélum of Gastélum Law and Christian Contreras of Law Offices of Christian Contreras, PLC represent the family of Richard Matus Jr. They announced by press release they are also representing the families of deceased inmates Michael Vasquez, Mario Solis, Abel Chacon, Ashley Upton and Kaushal Niroula.
The case was filed in the United States District Court for the Central District of California.
Read the complaint here.
[/wlm_private]